Thriving Minds
Building a mentally empowered workforce
What an Employer Needs to Know!
44%
of Australians experienced a mental disorder during their lifetime1
21%
of Australians had a mental health condition in 2020-211
$12.8bn.
was the cost of workplace mental ill-health in Australia in 2015-20162
$1
spent on workplace Mental Wellbeing will result in a ROI of $2.303
Mindfulness
improves employee
wellbeing and
reduces effects of
stress4
1 - 2021 National Survey of Mental Health and Wellbeing (ABS 2022a); 2 - Mental Health Australia & KPMG (2018); 3 - Creating a mentally healthy workplace - PWC (2014); 4 - Bartlett et al., 2019; Bartlett et al.,2022; Vonderlin et al., 2020.
Iswara's unique mental wellbeing program has been designed in response to the research conducted in 2022 alongside Central Queensland University which saw a significant reduction in stress and a significant increase in wellbeing of participant's involved with Iswara's 10-day activity.
Our strong foundation in clinical practice backed by proven research forms the framework of our Thriving Minds program for employers to better support the mental wellbeing of their employees.
Some clients we have worked with: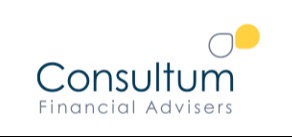 Supporting Organisations
The success of a business is driven by the people it employs. From business owners, executives, management to individual employees, we all relate to the challenges of life and the impact it can have on our wellbeing.
We also strive to be more productive, feel like we have a purpose and enjoy the spoils of success. Supporting a culture of employee wellbeing boosts employee productivity and increases business profitability, alongside the positive impact it has on the lives of employees.
The obligations on employers to also support the psychological health of employees means that Thriving Minds can also be used as a support program to help build a mentally fit workforce.
Using Iswara's proven results, alongside an easy to use digital platform, written articles with accompanying activity challenges, Iswara is able to help create an environment for employees to feel actively supported while working toward a feeling of being mentally fit.
Iswara can also work with organisations that require more tailoring toward their mental wellness program.
Let's Discuss How We Can Help
Save time and enter your details below. We'll contact you to discuss how the Thriving Minds program can help your business.
Empowerment Practices focusing on meditation, conscious breathing, positive psychology, mindfulness and other techniques to bring about a greater sense of wellbeing
We have been using the Thriving Minds program for the past 12 months and have had fantastic feedback and results across our organisation.
Iswara's practices are simple and effective for anyone to learn and can easily be incorporated in everyday life to be more productive, feel more relaxed when having a stressful day and just generally feel better.
Darren - CEO (Financial Services)
24/7 Personal Portal Access
Employees have access to their own personal portal with over 40 practices segmented into Thrive, Challenge and Revitalise sections. This enables employees to choose how they wish to support their personal growth either via our App, tablet or a good old fashioned PC.
Employers also have the option of receiving analytics around employee engagement, which can also be used to identify areas of interest for further exploration.
Activity Engagement
It's important that employees have the opportunity to apply the learnings they benefit from in Thriving Minds.
To supplement the self-paced digital tools that are available, employees are also invited to participate in focused multi-day challenges. These challenges are short, yet highly effective, and run three times a year, generally on a topic that is central to the research presented in our quarterly Iswara Connect publication.
Additional activities can also be customised to suit the needs of an employer.
Education through Research
With a strong background in research and building programs to support individuals, it's important that employers and their employees are kept abreast of changing trends.
Iswara Connect, our quarterly digital publication, focuses on topics driven by research and outcomes to help educate people about how to best manage their mental wellbeing. This content is then put into practice through the activities that we set in our multi-day challenges as well as helping to evolve the content that we deliver inside our programs.
When I was struggling with anxiety my initial reaction was that I shouldn't be feeling this way and I'm not allowed to feel this way. Iswara, through their amazing programs, helped me reconcile these emotions with the best parts of myself. I'm now a stronger person and continue to learn from Iswara's wisdom.
Eden - Quality Assurance Associate
Mentally I am happier, calmer, patient, which is reflected into the rest of my family. I also understand a little more about who I am, although there is still some more work to do here. I am getting the things I need in place to go back to work.
Charlene - Project Manager
SPEAK TO US TODAY ABOUT HOW WE CAN SUPPORT YOUR ORGANISATION